"Teaser Tuesday" is a weekly meme hosted by Should Be Reading.
Share two (2) "teaser" sentences from your current read to try to entice others to want to seek it out.
The FRANKENSTEIN JOURNALS by Scott Sonnerborn, Timothy Banks (Illustrated)
Publisher: Stone Arch Books
Pub. Date: 7/28/14
Pages: 162
Formats: Hardcover, Paperback
Goodreads Summary:In this combination of two separately published works, J.D. discovers that he is the son of Frankenstein's monster, and armed with the Doctor's journal he sets out to find his "relatives"–the descendents and relations of the people whose body parts Doctor Frankenstein used.
Teasers: "BORRRRING. That's how I'd describe the first 13 years of my life. Don't get me wrong…Living at Mr. Shelley's Orphanage for the Lost and Neglected Children wasn't ALWAYS bad. But, more often than not, life was just a big ol' helping of boredom.
WWW Wednesday is a weekly event where you share (1) What you're currently reading, (2) What you recently finished reading, and (3) What you think you'll read next.
Currently Reading:
Very cool book and extremely imaginative! I can't put it down!
Recently Read:
Such a fun book! I really liked it because I love Korean culture. Can't for book 2, SILVERN
What I'll read next:
One of my favorite TV shows is "The Americans" on FX. So I couldn't wait to get my hands on this! I'm reading it for Common Sense, but I'll post a review on "That's Swell!", too.
How about you? What's your W…W…W…Wednesdays selections?
"Waiting On" Wednesday is a weekly event that spotlights upcoming releases we're eagerly anticipating.
My pick for this week is:
THE ONE: A SELECTION NOVEL by Kiera Cass
Publisher: HarperTeen
Pub. Date: 5/6/14
Pages: 363
Formats: Hardcover, Electronic, Audio
Goodreads Summary:The Selection changed the lives of thirty-five girls forever. And now, the time has come for one winner to be chosen.
America never dreamed she would find herself anywhere close to the crown—or to Prince Maxon's heart. But as the competition approaches its end and the threats outside the palace walls grow more vicious, America realizes just how much she stands to lose—and how hard she'll have to fight for the future she wants.

From the very first page of The Selection, this #1 New York Times bestselling series has captured readers' hearts and swept them away on a captivating journey… Now, in The One, Kiera Cass delivers a satisfying and unforgettable conclusion that will keep readers sighing over this electrifying fairy-tale long after the final page is turned.
Why am I looking forward to it? I love this series and think it's sooo addicting! I've read it for "That's Swell!" (Well, at least the first book.) However, I've reviewed The Selection and The Elite for Common Sense Media. They are fun books with enough romance, conflict and mystery to keep the series going. The characters — America, Maxion, and Aspen — are interesting (including the secondary ones). The concept is also interesting. I've been meaning to read the mini-books, too. Like many of "The Selection" fans, I was rather disappointed the books were never made into a TV series for the CW. What are you eagerly anticipating?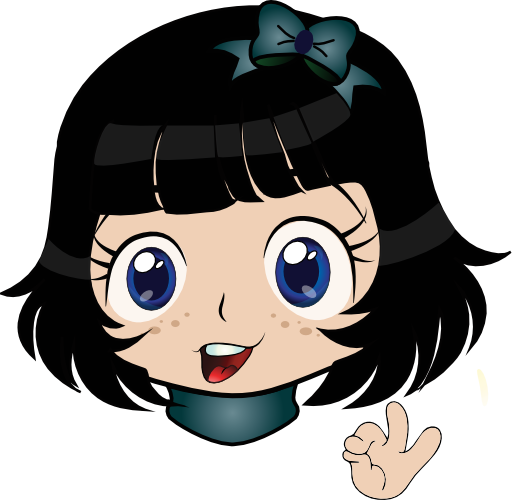 Manga Mondays
This meme is hosted by "Alison Can Read"
 As I've stated on my blog, I've been learning Korean for the last year. Since Manga's rising popularity, many Korean dramas and films have been inspired by Manga, called 만화 (Man-hwa) in Korean. For this meme, I will post both Korean 만화 — which compromises books, webtoons, animated shows, live action dramas, and films, including graphic novels made from K-dramas and graphic novels made into films.
PENGUIN LOVES MEG by Penguin
Published On: Naver
First Pub. Date: May 31, 2010
Number Of Comics: 387
Formats: Electronic and Print
Summary: Penguin loves Meg is about a Korean webtoon artist, Penguin, who is married to British foreigner, Mev. The webtoon is published every Wednesday in Korean. However, later comics have been published in both Korean and English. The story is about Penguin and Mev's interracial relationship, their adventures in life and love, including Mev learning the difficulties of Korean!
Webtoon Review:
"Penguin loves Mev" is a super cute webtoon. Not only is it charming, it's very funny. I love the pictures. Admittedly, I haven't read all 387 webtoons. That's quite a lot! I mean, it was first published in 2010. I wasn't learning Korean at that time…or even had an interest in anything Korean.
Now, that I do, reading webtoons is a great way to learn Korean. The best part about "Penguin loves Mev" — Mev is learning Korean, too. Okay, I'm sure after 4 years he's gotten the language pretty down pat. But I'll have to keep reading to find out, won't I? Plus, it's helping me to improve my own Korean. Why? Because it's not in complicated language. Okay, Korean is fairly complicated, but the webtoon is easy to read for those who speak Korean or learning it.
There's not a lot of complicated dialogue, plus the pictures kinda go along with what's happening in the webtoon. But if you're like me and dying to know what Penguin and Mev are talking about (at least in the earlier comics), you can translate it through an online translator. But the webtoon teaches you a lot of words, too — which I think is way cool!
Penguin and Mev have a lot of hilarious comics. They discuss manners, etiquette, everyday activities, work, and relationships. Everything from farting (yes, I said that word) to forgetting things!
Here's a screenshot of "Penguin loves Mev" #385:
"Penguin loves Mev" is so popular in Korea that books, planners, calendars, makeup pouches, pencil cases, phone cases, and other goods have been made with the characters on them. It's also fun to check out the Fan Cafe devoted to the adorable couple. Both Penguin and Mev are on Twitter, including their friends John and Phillip. I absolutely love Penguin's whimsical style!
About the Author

"Penuin loves Meg" is inspired by a real couple. The webtoon artist's name is…you guessed it: Penguin and her husband is Mev! They have lived in the UK, and now Korea.

"Penguin loves Mev" is one of the most popular webtoons on Naver. The couple have been featured in magazines, on the radio, and at book signings.

Photo in Ceci Magazine is from their Facebook page.

Find the Author
Sources: comic.naver.com